TaP Plumbing & Heating.
17 Clarence Road. Dorchester. Dorset. DT1 2EU

Telephone: 01305 757056.
e.mail: tapplumbandheat@gmail.com
Gas Safe Registered.

A multi-service husband and wife plumbing partnership based in Dorchester. We offer a variety of Gas Safe and Plumbing services carried out to the highest standards at very competitive prices. We appreciate the value of good customer service and strive at all times to meet and exceed our customers expectations - WE DON'T LET ANYBODY DOWN.

Established in 2005, we have been repairing all types of drip, flood, fizzle, bang, hiss and shiver in our customers homes and pride ourselves on our commitment to provide a professional service at all times maintaining the highest quality of work.
Older boilers - we don't like to put them out to pasture. We love them. With very few exceptions, new parts for old appliances remain widely available. Regular servicing is essential to keep them in safe working order and we, at TaP, do it by the book.

We are qualified and experienced in solving all domestic plumbing issues, however large or small; from your incoming water stopcock to the furthest tap washer in your home, and everything in between.
Serving all surrounding villages.

Fully Insured. Gas Safe Certified
.
City & Guilds Qualified.
Landlord's Gas Safety Certificates:
First appliance £60.00 inc.
£35.00 inc per appliance thereafter.
£95.00 inclusive for three appliances.
Registered Gas Safe Engineer certified to fit, service and repair:

Boilers.

Cookers.

Fires.

Pipework.



Water Heaters.

Warm Air Heating, servicing and repair.


Megaflo/Mains Pressure Hot Water Cylinders.
Before allowing anyone to work on gas in your home, always:

Ask to see their card at the door. The types of appliance he or she are certified to work on are listed on the back of the card.

The card must be in date. Do not go by the company name, each individual certified to work on gas in any company must have their own current certification.

If you cannot see the card then you can always check an individual plumber's gas safe certification at the Gas Safe website: www.gassafe.co.uk.
check Thomas' qualifications to work on gas at the Gas Safe website.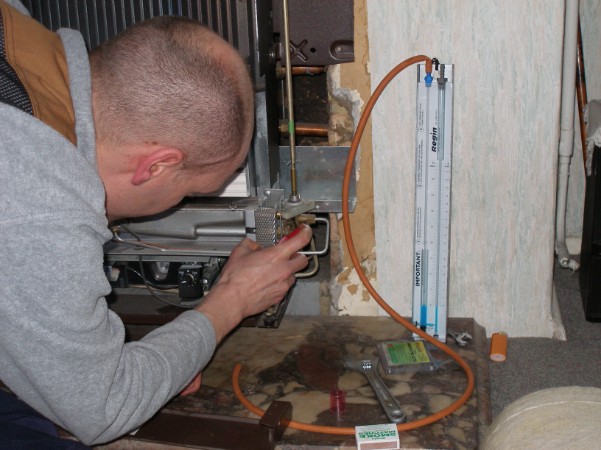 Gas Safety Services. Gas Safety Certificates. Gas Safe Registered Engineer. Home Buyer Gas Surveys & Reports. Warm Air Heating Service & Repair. Boiler Service & Repair. Central Heating Services. All Domestic Plumbing.